Site Admin
Posts: 8858
Joined: Sat Aug 01, 2009 3:46 pm
Location: Kicking and a' gouging in the mud and the blood and the beer.
I'll let you homos know if it's any good.

---
Posts: 1384
Joined: Wed Jul 29, 2009 11:23 pm
Location: The lone Conservative voice in the Liberal Bastion of Portland Oregon
Then you'll need to post in the politics forum if you want HH to see it

"In reality, there exists only fact and fiction.
Opinions result from a lack of the former and a reliance on the latter."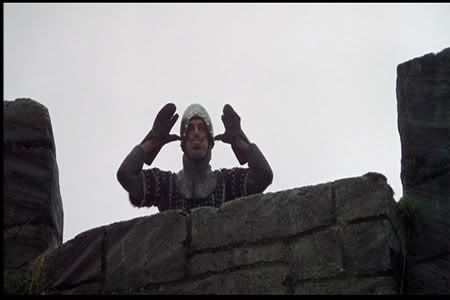 ---
Pudfark
The latest vid's on the BOS site...have been really good, hope ya report back.
After the CloD experience....I'm not a pre-order fan. Glad you took the jump
and hope you enjoy.

---
It's really good.
Joy & quality wise, on par with original IL-2 when it came out in fall of 2001.
Think enhanced RoF and adapted to the WW2 environment, so you got the IL-2 BoS.
Currently there are only two rides available in alpha state of the game.
LaGG-3 and Bf-109F4. There are quite a few videos with dogfights on youtube now.
You gotta have this.

---
Pudfark
Thanx DKoor.....I registered over at the BOS forums about a year ago, same name as here.....since, I didn't pre-buy I don't write much there...just read. Appreciate you stopping by here and commenting.
Reservoir_doggie is probably still trying to locate his "game port"....controller.

---
No prob mate.

Also game pretty much works same as RoF regarding purchasing stuff.
Meaning, when you first buy the game you will get 8 or 10 planes depending whether you buy silver or gold pack.
The two extra gold planes are Fw-190A3 and La-5FN.
You'll need to make extra purchase for all other planes that will eventually be put into the game
if
you want them.
You can see here whatcha get initially:
http://il2sturmovik.com/
I think they will include I.A.R. or Macchi as extra pay to play aircraft and some others.
But as you see these initial ones are really enough for enjoying the game.
---
Pudfark
Thanx...
I do follow it fairly closely on their forums and have much appreciation for those willing to alpha test it now....and yeah you too, R_D.
I do see myself buying it slightly before it's released.
I have ROF and a very basic understanding of the sales concept. I ain't a huge fan of it...but, that won't be a deal breaker for me. I really am looking forward to it...I sure miss the good old days in HL with a thousand players on line....Hopefully, this will catch on quickly.

So come on R_D...what's yer take on it?
---
Site Admin
Posts: 8858
Joined: Sat Aug 01, 2009 3:46 pm
Location: Kicking and a' gouging in the mud and the blood and the beer.
Dkoor is spot on.
This game is everything CLoD should have been.
It's incomplete at this stage and flying time is limited to 72 hours per week ... but foreshadowing a complete game, this will be a monumental achievement in combat flight sims. This is IL2 taken to the next generation.
It "feels" amazing.
I can't wait to get my hands on the FW A3!

---
Pudfark
I've watched a bunch of the vid's and was impressed. Thanks for sharing your views.
I still hope that they eventually have "coops"....I really enjoy those....and still play them in IL2.
---
I made a mistake tho.
We're not getting La-5FN but 1942 incarnation, vanilla La-5.
That crate was nothing to write home about although I guess you could do fine in it if ya play it smart.
BTW this is from todays, last update:
http://www.youtube.com/watch?v=bKlZ92BkMEs
Check out the sounds... effects are really nice, I was also amazed to see how good it looks when you jump outta your plane.
You are still in 1st person view and you feel shaking etc. looks great visually.
Getting wounded looks pretty much the same as in RoF - great!
BTW I agree with Reservoir_Dog this game is what CloD should have been.
---